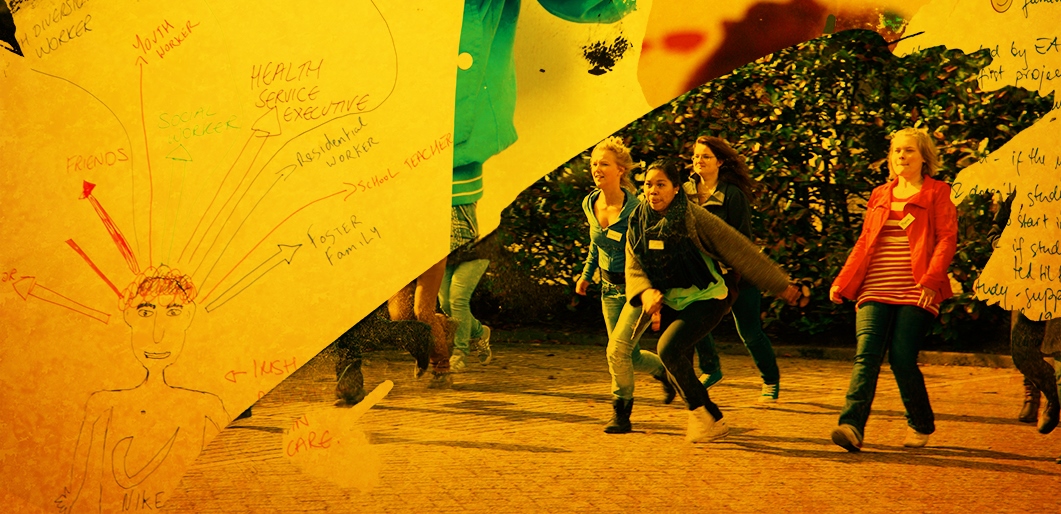 We really look forward to welcoming you to Estonia and to our Power4Youth training, hosted by EATL. In order to get you here safely, make sure we all have a great (and a safe) time, please read this information carefully and make any preparations or actions that you see.
Thanks and looking forward to seeing you soon!
RIGHT NOW:
If you don´t have purchased flight tickets yet, please do so immediately. We remind you that we sent you a maximum budget (differs per country). Please keep this in mind becaise we cannot reimburse a price higher than this.
If you have purchased your flight tickets, have you emailed them to Kersti? We need to know when you will arrive so we can arrange for someone to meet you at the airport.
Please do no delay on either of these two tasks!
What to bring with you to the seminar:
1. Bring a jacket/coat in case of cold wind and rain (umbrella ☺). The weather is quite cold in Estonia, minus degrees in the mornings/evenings, during the day around +5.
2. Bring your hygiene products (shampoos and shower gels are not provided by the hotel)
3. Swimming clothes (in case we can go to swimming).
4. Bring any computer, video-camera, camera, phones or electronic devices you would like to use to create social media content!
5. Bring all accompanying wires, adapters and chargers you need for the electronics.
6. Introductory material on for your organisation and country (for example, leaflets or handouts)
7. Something well-known or famous to eat or drink from your country (if possible) its for The National Evening (17th April).
8. Good humor and positive spirit.
What to DO BEFORE you arrive:
* Check that you have travel tickets
* Check that you have valid travel documents (ID-card – within European Union or passport)
* Please know that you will have to give us your boarding passes from your flights – please keep them safely.
* Check that you have saved Kersti's number on paper or in your phone.
What to DO WHEN you arrive:
1. When you arrive at Lennart Meri Tallinn (Estonia) Airport, a EATL volunteer meet you. After you collect your luggage, you go through the 'Arrivals Door'.
2. Keep your eyes open for a 'EATL & Power4Youth' logo in someone's hands!
3. If for any reason you do not see someone, call me (Kersti +372 55 26 392) and I will connect you. Don't forget to put my number in your phone or write it down! Do it now!
4. There are over 30 young people joining this event and all arriving on the same day- when you arrive in the airport, we will put you in groups of 3-4 because the planes arrive less than 90 minutes apart. Together you will get a bus to Tallinn Center.
5. The bus leaves directly from the airport more than 3 times in one hour. The EATL volunteer will show you where the bus stop is. You can buy your ticket in the bus, it will cost €1.60 (single journey), Be prepared to have change. The train journey is about 15 minutes
6. When you arrive to City Center, there will be another EATL volunteer meeting you at the bus stop! Get out of the bus. They will walk with you to the hotel- it's a 5-7 minute walk from the bus stop.
7. Map
8. You will have arrived in Tallinn safely! On Tuesday evening we will have a casual dinner together and a small Welcoming and Introduction Gathering after dinner.
SEE YOU 🙂
Kersti Kukk,
EATL Member and Power4Youth Board Member
(Any questions? Need more info? Email me! kerstikukk@gmail.com)
TRAVEL DOCUMENTS FOR ESTONIA
All passengers who use international air transport are required to submit a valid identification document both when registering for a flight as well as when boarding the plane. Starting from 1 May 2006 the same rule applies also in case of domestic flights. When travelling to a destination not included in the Schengen judicial area the passenger is also required to pass through passport control.
Travel documents accepted on international flights:
– ID-card (within European Union)
– passport
When booking a flight we recommend to make sure that your travel documents are in compliance with the requirements required for entering the country of destination. It is possible that you need to apply for a visa for entering your country of destination or also to a country, in which you need to change the plane for a connecting flight. More detailed information is available at the website of the Ministry of Foreign Affairs (www.vm.ee).